A research degree in philosophy
The master in Analytic Philosophy is a research degree in philosophy. It prepares students for a research career in philosophy by giving them a balanced background in core areas of philosophy and helping them to develop the research skills necessary to conduct original research in theoretical or practical philosophy.
If you study full-time, the master takes one year to complete (60 credits ECTS). According to the rules of the European education area, a four-year undergraduate degree together with the Master in Analytic Philosophy qualifies for entry into a PhD programme. Those who take the master on the basis of a three-year bachelor degree can still use the master for access to our PhD programmes, but they will need to complete further coursework in order to meet legal requirements.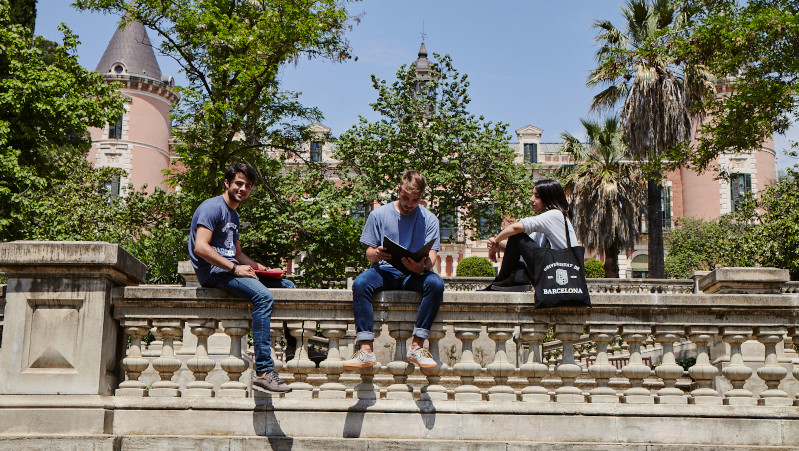 Students
The program is open to students with a university degree in philosophy, and who possess the required English language skills. This includes students who, during their undergraduate studies, may not have become familiar with the topics and methods of Analytic Philosophy.
Students who have an undergraduate degree in a subject other than philosophy may also be admitted; in this case students will usually be required to take some of the background courses (up to 12 credits). (NB: While the master itself is taught entirely in English, the background courses are currently offered only in Spanish or Catalan.)
About Analytic Philosophy
Analytic Philosophy is a tradition whose origins lie in the late 19th-century and early 20th-century works of Gottlob Frege, Bertrand Russell, G.E. Moore, Ludwig Wittgenstein, and Susan Stebbing, on logic, language, ontology, epistemology and ethics. Today, Analytic Philosophy is the mainstream tradition in the universities of the English-speaking world.
In our country, Analytic Philosophy was very much a minority tradition, both in the university environment and in the wider culture. However, in recent years, this has started to change in Spain. The groups of the four Catalan universities that offer this Master's program have established a reputation for research and teaching partly thanks to the ICREA and Ramón y Cajal programs, which have supported the incorporation of excellent professors from foreign universities. Most of our teaching faculty are researchers in BIAP, the Barcelona Institute of Analytic Philosophy, which was recently awarded a €2M María de Maeztu prize by the Spanish Ministry of Science and Innovation.
Direct participation and individualised attention
As a consequence, this Master's degree program, taught entirely in English, offers graduate students the possibility of direct participation and individualised attention in an environment that is fully integrated in the world of international research. Led by a group of professors and international colleagues, the program includes seminars, workshops and talks given by prestigious visiting philosophers, so that our students can learn and evaluate the recent work in the field.
Thanks to its emphasis on clarity of argumentation, perspicuity of thought, and penetrating criticism of philosophical theories, in the English-speaking world Analytic Philosophy has proven to be an extremely useful instrument in the training of professionals. It develops valuable transferable skills, such as identifying and expressing the central issues of a debate in an articulate way, accuracy of thought and expression in the analysis of complex problems, and the detection of gaps and fallacies in arguments. For this reason, students who do not wish to pursue an academic career in Philosophy will still find many opportunities to apply the skills acquired on the course in public administration, law, journalism, or in any other field that requires clear analytical thinking.
Our teaching staff have an excellent command of the English language as well as other languages. They are placed in a unique position to understand the peculiar challenges that non-native speakers face when discussing and writing philosophy in English. This allows them to help students face those challenges in the best possible way, thus enabling them to participate actively in the international academic life. The Barcelona Institute of Analytic Philosophy is an active supporter of the Barcelona Principles for a Globally Inclusive Philosophy.
University equality policy
The APhil master follows the identity and gender policies of the University of Barcelona.
Disability support is granted by the Servei d'Atenció a l'Estudiant.